Private Dancer Strip Club, in Columbus Ohio
Are you looking for a wild night out in Columbus Ohio? Private Dancer has been the place to go for decades. As one of the longest standing clubs in the city we are deeply imbedded within the night life community.  From our high energy on stage atmosphere to our private rooms. There is something for everyone at Private Dancer.
Our dancers are some of the most talented and beautiful woman that you will find in the city, not only that, but they are also incredibly sexy. Come on over to Private Dancer, where you can have that wild night out that you have been needing or just have a few drinks, have some fun, and make a few friends. Our dancers have moves that you are not likely to forget.
Are you more low key and want something a bit quieter or maybe a bit more private?
Our private rooms have comfortable seating, and many other extras to make your night more enjoyable.
Bring a few of your own friends, or make some new ones here. Let loose, be yourself, and have some fun. Relaxing, quiet evening, or a wild night out, our private rooms are the perfect place.
Our staff are friendly and knowledgeable, and they will help provide a safe and friendly setting for your night out on the town.
Gentleman's CLub in Columbus Ohio
Are strip clubs your thing but you don't know where to find one?
Look no further than Trabue Road in Columbus, Ohio.
Private Dancer is located in a quiet setting, away from the hustle and bustle of downtown. Being one of the most popular clubs in the city, we boast that we have something for everyone. Privacy, security, and talented and sexy dancers.
If you are looking for a bit of privacy, you can use one of our private rooms. If more energy is what you want, our main stage will show off some of the most beautifully skilled dancers in the city, who will put on a show you won't forget.
At Private Dancer, we are proud to be one of the few BYOB (Bring Your Own Bottle) strip clubs in the city. This unique experience is one that you won't find just anywhere. Our policy allows you to bring your own drinks so you can have more fun, enjoy our hospitality, and let our always friendly staff take care of you.
Bring your own, have some fun, and do it all in the privacy of the club. Our talented and sexy dancers will bring their own kind of fun which will ensure you have a great time while you are here.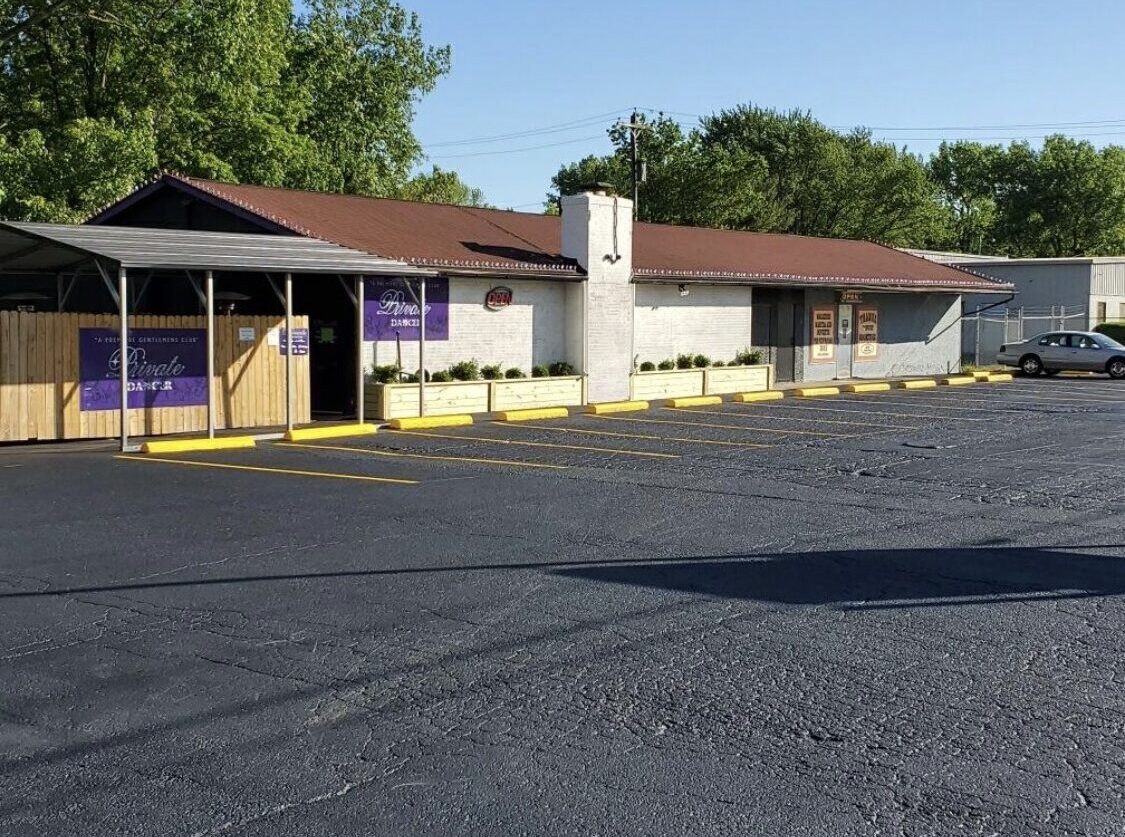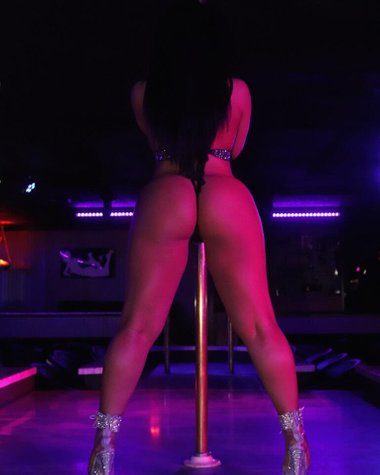 Full Nude Strip Club In Columbus
Is a more intimate experience something you are looking for? We are one of the few clubs in the city that offer a full nude experience.
At Private Dancer, our full nude private dances, in our comfortable private rooms, are the perfect way to get up close and personal with our talented dancers. We offer a safe atmosphere and since our priority is our patron's safety, our security staff are always on hand.
From the high energy in the main club to the private rooms for more intimate encounters, there's something for everyone at Private Dancer. Our staff will be there to make sure you have the most fun possible. And our dancers will mesmerize you.
Visit us today to experience the Private Dancer difference!
We guarantee you will have fun!
Queens Of The night. Party until 4am. BYOB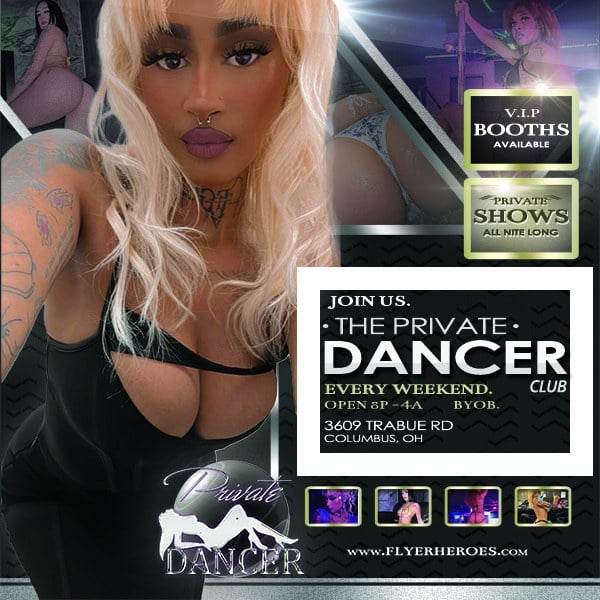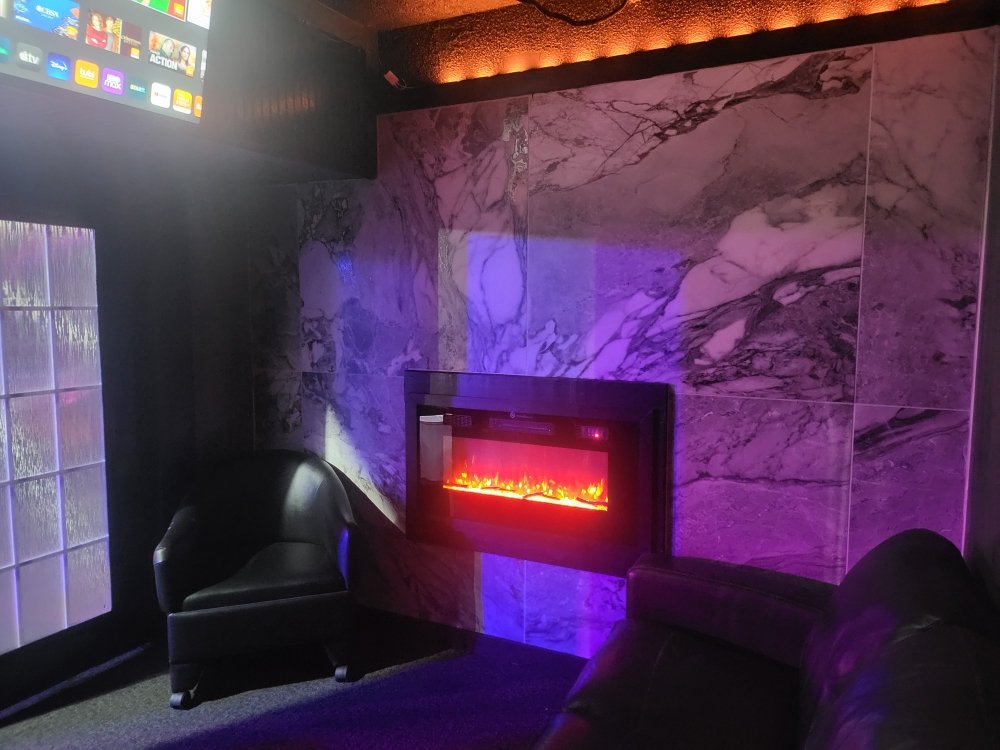 Private Dancer always has something going on. Check out our weekly events to catch the action.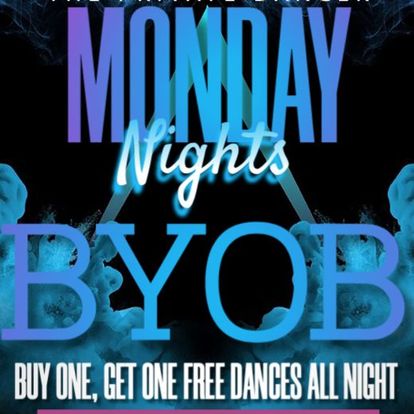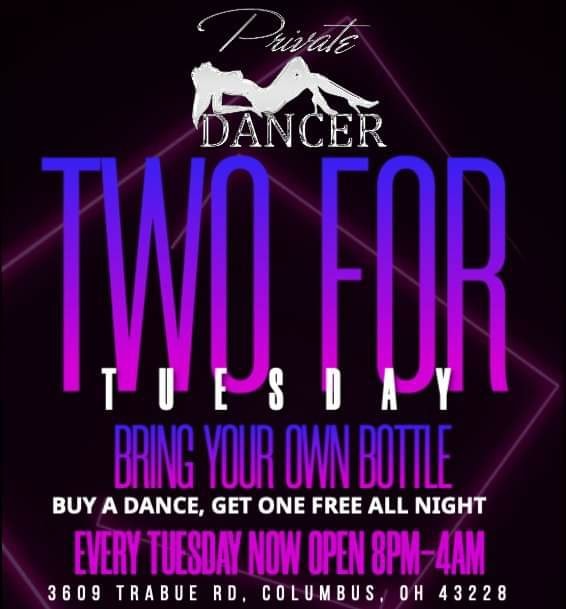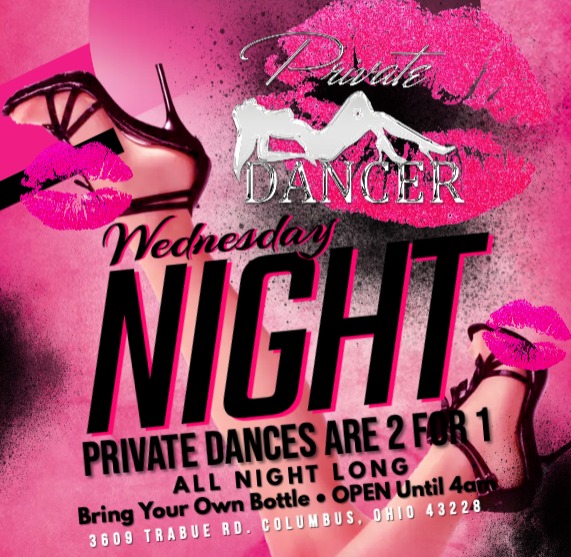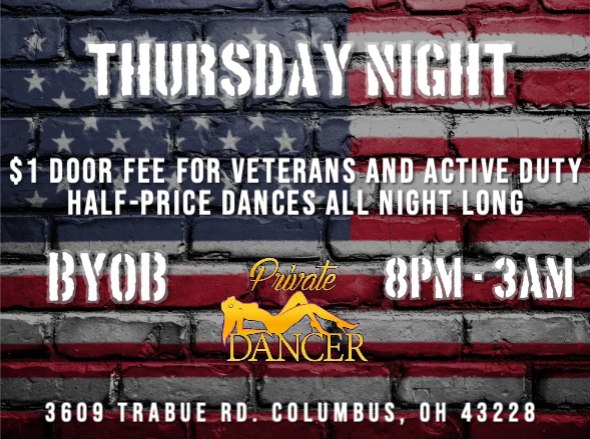 I visited on a Saturday night, expecting nothing much. It was pretty busy with numerous girls working. There were 3 girls on the stage, and others for VIP room dances. Me and a friend arrived at midnight and music was pumping. We brought our own drinks and had a great time. Nicole and Rushia were exceptional. I will add it to the to-do list next time I visit Columbus from Cleveland.
Ready to Have the Night of Your Life?
Monday – Saturday
8:00 pm – 4:00 am